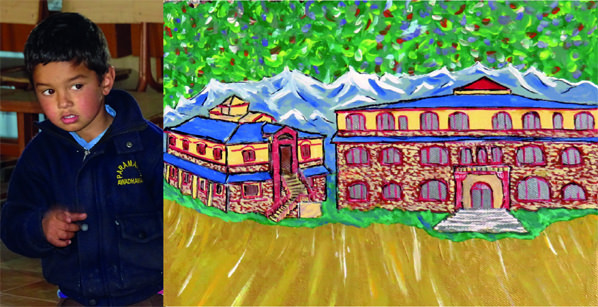 Wanted!
Sponsors - Patrons - Investors - Contributors
It is now essential to achieve this objective.
In the year 2022, many of our school's children are ready to move to a higher school. If no university or vocational school is available, these children have to return to the normal school system. Much of the preparation would be lost and many children would find it difficult to return to normal school life.
We want to avoid this school-culture shock and have the goal of handing over the school to its full destination by 2022.
To start building the "University and Vocational School Integral Learning - Intuitive Doing", we need one million euro.
We are looking forward to achieving this goal together with people who recognize the purpose of this school and would like to participate in a new school culture. We have so far done 12 years of intensive pioneering and development work, have proven our strength and perseverance even in very difficult times, and therefore we are looking forward to people who want to help us to tackle those who trust us and say:"Yes, this is what we bring into the world, for the benefit of all our children".
Find out more on this website and contact us for questions, ideas or to get to know us personally.
The most important ethical reasons for the structure, you will find in the following text, further information and the blueprints under the ABC University.
We have already achieved many things. Nature increases every year. We should do the same like her.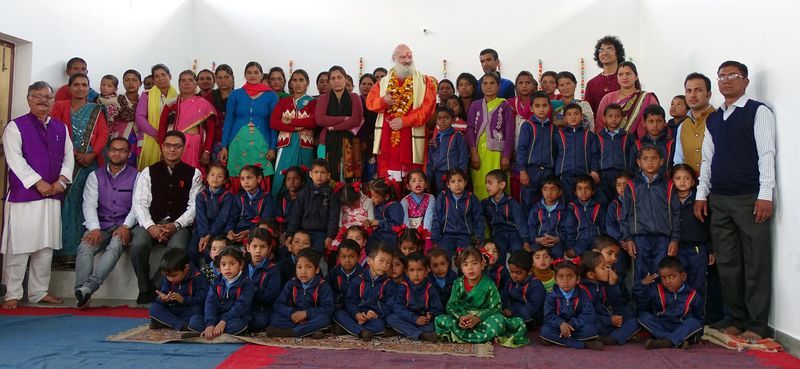 13 important ethical reasons,
which speak for the development of the university and vocational school.
The school is constantly growing, as many children want to go to this school, so it is imperative to expand in the future.
From 2022, current pupils will attend secondary school. Changing from an integral school to a conventional university or vocational school would be a CULTURE SCHOOL SHOCK for many children.
300 students can then be admitted – from rich and poor families. This allows the school to support itself.
Integral learning and intuitive action is a forward-looking school education that promotes the whole person and brings a new school culture.
The uniqueness of this school is a pioneering and showcase project for schools worldwide.
New schools need new teachers. The university is a platform for guest lecturers and guest teachers and thus also a school for teachers.
This school preserves the culture of 5000-7000 years of unbroken ancient Indian culture. This is of great importance for the development of the whole earth.
With the help of comprehensive training, pupils will be able to redesign the future for sustainable development and implement it directly in their region.
Integral learning involves all spheres of life and nature with its various riches and forces. The disciple will thereby have the Earth as a whole in consciousness and contribute to the preservation of this planet through education.
Children and adolescents are expected to do a lot today, which leads to stress, revolt and escape from life. It is urgently necessary to find new ways of life! Away from one-sidedness! Towards creative diversity and "harmonic dynamics"!
Integral learning is a continuous process in the universe. The child is still very interwoven with this flow of life. It is our task to enable the children to maintain this flow of life.
In India, the land is available and the building costs are 20 times lower to realize a project of this magnitude. A great opportunity to advance a pilot project.
If not now, when?
Please indicate "Construction University" as the intended purpose, so that we can allocate and use the donation correctly.