WE SAY THANK YOU VERY MUCH
to all sponsors, donators and many private friends from near and far, also to everybody who are not mentioned here or would not like to be mentioned, for their generous support and the tireless engagement!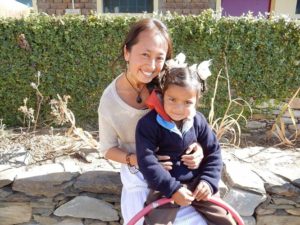 Mrs. Mao Uemura organizes once a year a charity yoga retreat and donates some money for two schools. In the year 2015 she donated for the nature school in India. In November 2016 she spontaneously sponsored for Pankaj's new house and provided Pankaj and his family a new home.
Website of Mao Uemura

Paul Brandes founded a "club of benefactors" for the nature school in India. Every woman and man is warmly invited to take part and to make a financial contribution every year. The donated amount at the end of year is doubled by the carpentry Schreinerei Leuthold.
Schreinerei Leuthold AG – Paul Brandes, interior fittings, kitchen designs, furniture, shop fittings, parquet, Hegistrasse 6, CH-9315 Winden TG, phone +41 (0)71 477 12 91,.
www.schreinerei-leuthold.ch/garhwal.php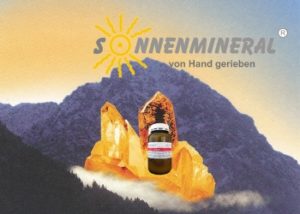 Klaus Skudlik supports since many years with his company for health products the nature school in India.
Gesundheitsprodukte Skudlik, Hinang 40a, D-87527 Sonthofen, phone +49 (0)8326 366422, info@sonnenmineral.de, www.sonnenmineral.de

Since the groundbreaking Bhagin Richard Kellenberger is intensely engaged financially as well as organizationally in this school project. The start of the construction work on the 1st February 2006 was possible thanks to donations of the Naturprodukte Kellenberger GmbH / Switzerland and by Maarten te Meij and his foundation "bhairava nagar" from Delft/Netherlands who doubled the seed money.
Naturprodukte Kellenberger GmbH, Platz 230, CH-9428 Walzenhausen, phone +41 (0)71 886 51 00, info@naturprodukte.ch, www.naturprodukte.ch

Since 11 years Susanne Ganns supports the nature school in the most different ways. Financially as well as with public relations and advertising, creation of the website and with intensive cooperation with the Indian friends on site.
Guelden Wort, Becken 2, D-88353 Kißlegg, phone +49 (0)7506 9517983, susanne@pan-terra.org, www.guelden-wort.de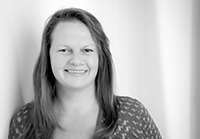 Anita Hess has significantly supported the nature school with the technical development of the website and her technical competence in webdesign, as well as translations into English and proof reading.
Anita Hess, translations and proof reading
ah@anita-hess.com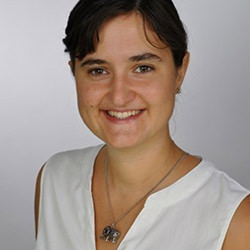 Patricia Dieng from Switzerland supports the nature school with huge engagement, as she translates texts for newsletters or the website free of charge to English.

For many years exists a good cooperation with the German association Freund der Völker e.V. The association is an important contact concerning donations within Germany. With his unbureaucratic and efficient work approach it makes sure that the donated and entrusted money is transferred to the nature school project directly and without deduction due to handling charges. Furthermore, the charitable association is able to provide donation receipts.
Freund der Völker e. V., Ostrachstrasse 38, D-87541 Bad Hindelang, phone +49 (0)8324 9539702, kontakt@freund-der-voelker-ev.de, www.freund-der-voelker-ev.de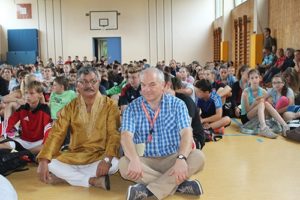 Friendship without borders – children run for children and collect a donation for the nature school in India. 500 children and youngsters from the Gemeinschaftsschule Leonoardo da Vinci (communal school) in Riegelsberg in the State of Saarland ran in 2015 and 2016 together several thousand kilometres in the stadium to support the children of the nature school in Pauri. Even mayor Klaus Häusle and head of the school Günther Engel ran along ambitiously. The campaign was also supported by the Volkshochschule (VHS, adult education centre) Regionalverband Saarbrucken Riegelsberg.
Leonardo da Vinci Schule, Lindenstrasse 9, D-66292 Riegelsberg / Saarland, phone +49 (0) 6806 99210, info@ledavis.de, www.ledavis.de

ebi-pharm ag builds with great success since 1988 bridges between academic medicine and experience-based medicine. President and founder of the company, Jürg Binz, maintains a friendship with Richard Kellenberger since many years. He is completely committed to the idea of the nature school and supports us always with extraordinary donations.
ebi-pharm ag, complementary medicine, holistic and individual.
Lindachstrasse 8 C, CH-3038 Kirchlindach, phone +41 (0) 31 828 1222, www.ebi-pharm.ch

CARBOMETUM ® was used for the improvement of the room quality and harmonisation in the complete school and was sponsored by Karl Grieder, CEO of the CARBOMETUM GmbH.
This product is unique, it is able to compensate the bioenergetic contaminations in the cement. If this additive is added during the production to the cement-engaged building materials, a positive effect of the building material on the person originates.
CARBOMETUM GmbH, Eggweg 138, CH-4497 Rünenberg, phone +41 (0)61 981 42 78, info@carbometum.ch, www.carbometum.ch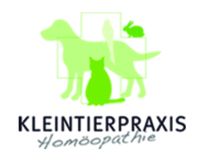 Veterinarian Dr. Anette Albus has a big heart for animals and nature and her commitment is excellent. When she heard about the forest fire around the nature school, she spontaneously gave us a generous donation for the planting of new trees at the school.
Small animal practice/homeopathy Dr. Anette Albus
www.tierarzt-albus.de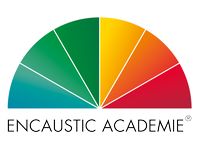 When the artist Mrs. Monika Romer heard about the "donation box on tour", where Encaustic wax pictures are sold, she spontaneously decided to send us a big box with Encautic materials together with Creativ Point. We were very happy about this donation and were able to paint a lot of cards for sale.
Artist Monika Romer, www.encaustic-academie.de

The people of the Schäftereigenossenschaft Finkhof in Arnach/Allgäu spontaneously decided in Febraur 2020 to support the nature school project in India with a donation of 6 sweaters for the teachers of the school. We say thank you very much for this generous donation. Finkhof, www.finkhof.de