by Susanne Ganns
Even when I was shopping for the nature instruments I had a lot of fun. I could already see the children's saucer eyes in front of me, who had never held such instruments in their hands before.
I received a huge surprise me when I opened the package from the company Echtkind. Due to a small hint "these instruments are for a nature school in India", which I added to my order, the team of Echtkind sent me a small wooden rattle and a wooden xylophone for free. Echtkind produces ecological, pollution-free and sustainable children's toys made of high-quality materials and the team gave me and the children great pleasure.
And the beautiful Koshi sound play was sponsored by Anita Pfahl/natural hairdresser Allgäu.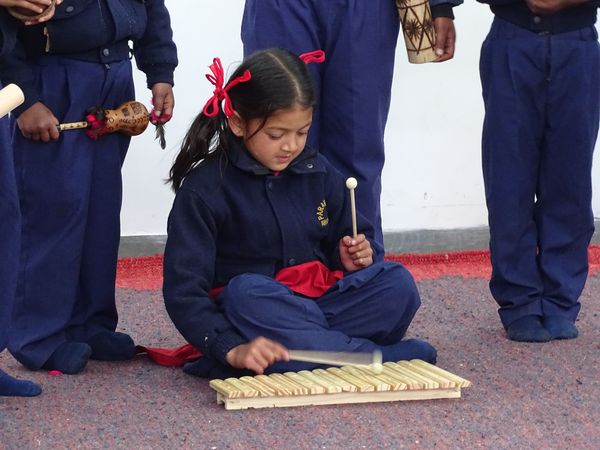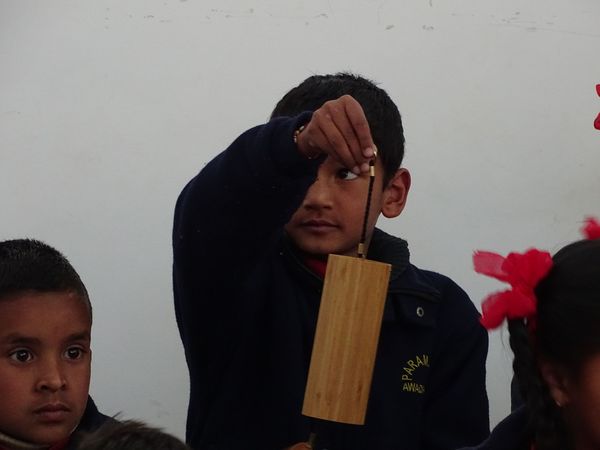 So we came to school with a suitcase full of instruments, gathered all the children and teachers around the instruments which were still covered with a cloth. And the surprise was a complete success.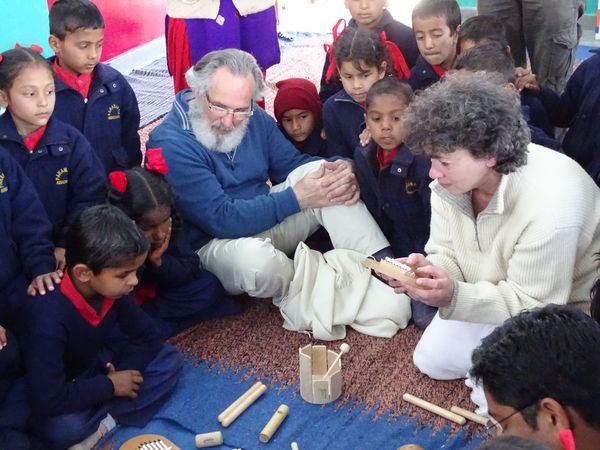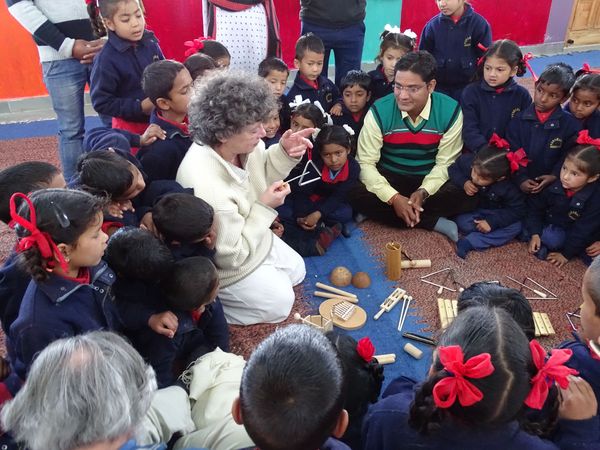 With big eyes they listened to the first sounds of the different instruments.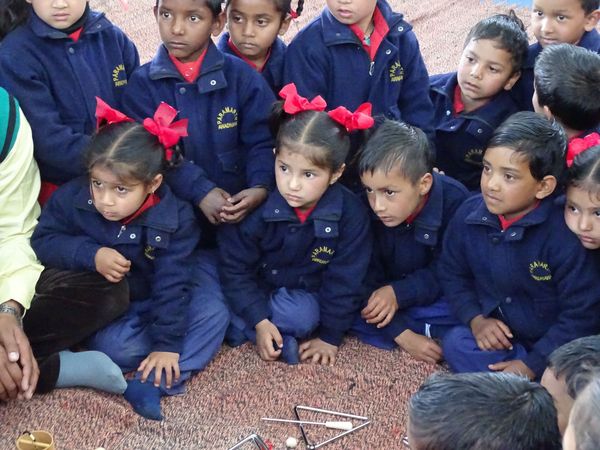 And when they were asked to try out the instruments, the run was enormous. Everyone wanted to play, feel and experience every instrument. There was really something going on in the big hall.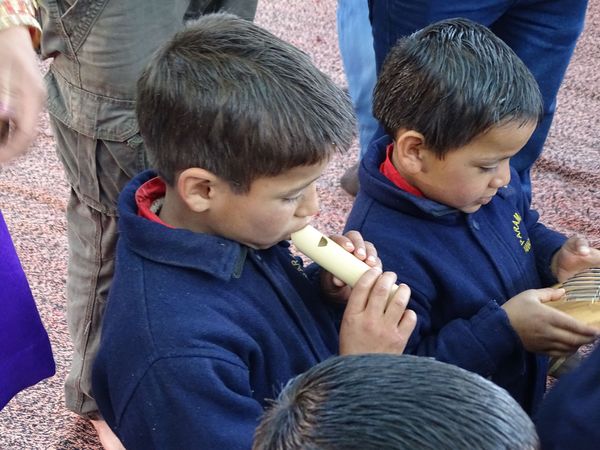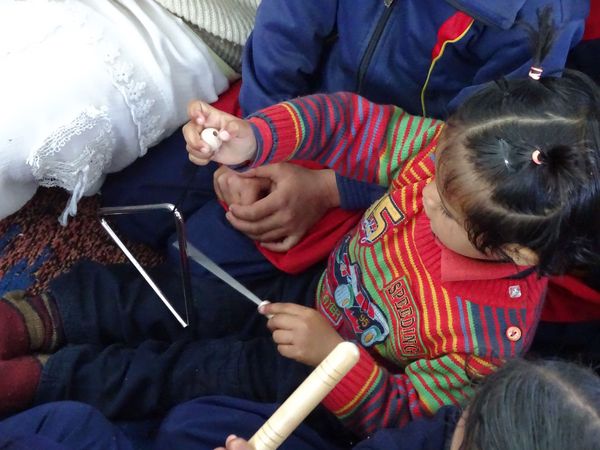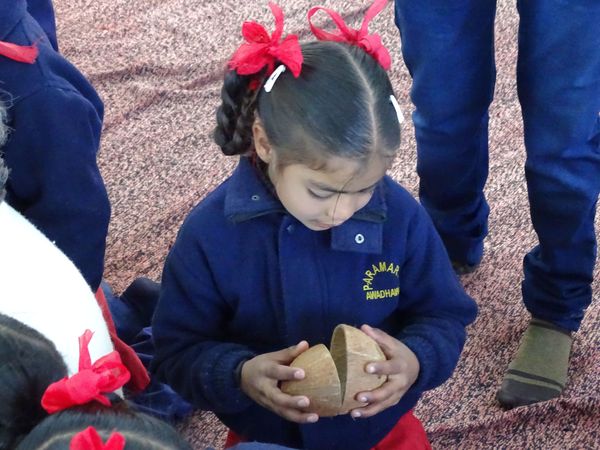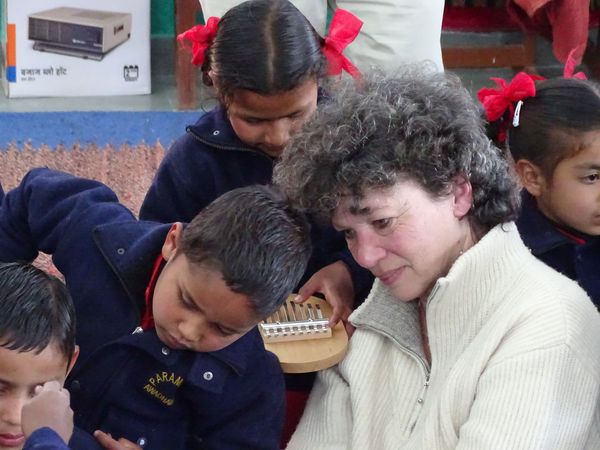 We were amazed at the fine sounds many children were already conjuring up, even the youngest at the age of four skilfully played a triangle.
And we and the teachers had the bright joy of listening.
Then everyone was invited to the stage in the hall and everyone was allowed to play his or her instrument for the audience. Big eyes, a little excitement, but everyone enjoyed it.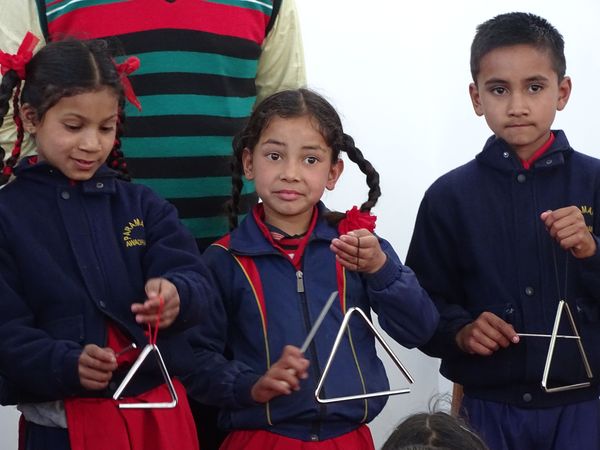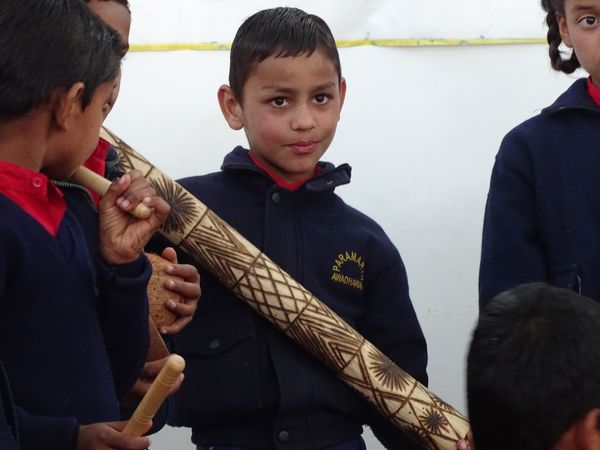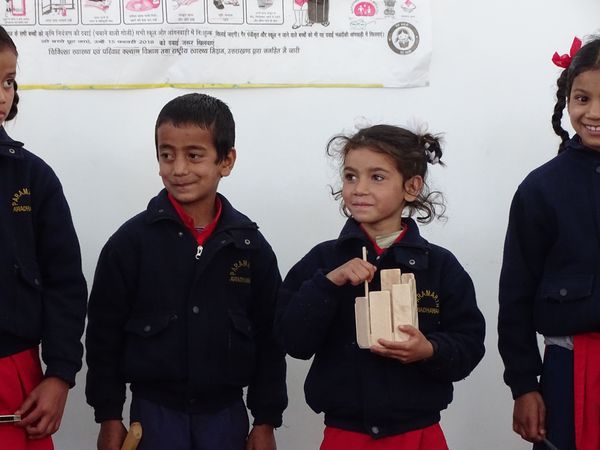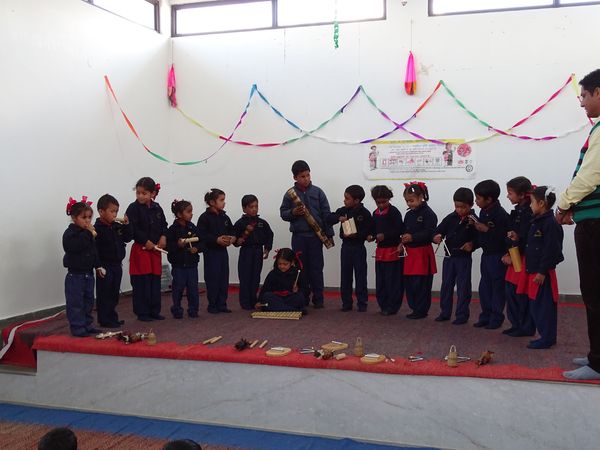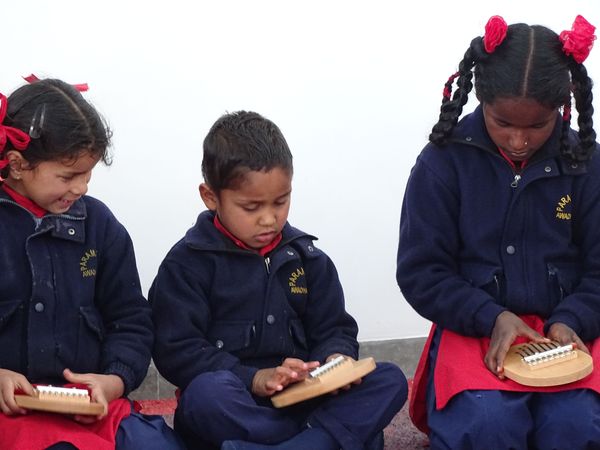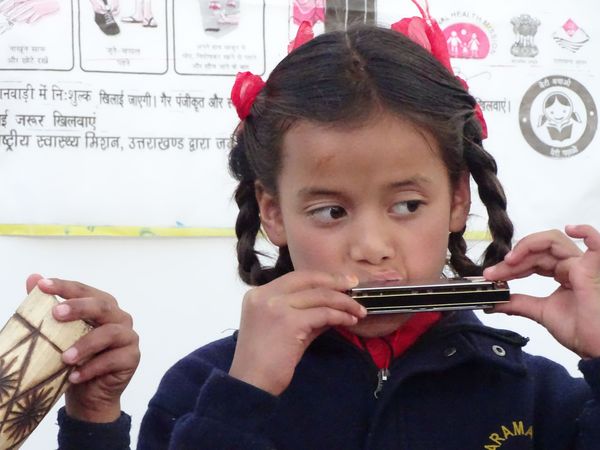 Afterwards, each teacher with a group played the instruments in their own way. Of course it wasn't songs the children could play yet, but playing for the first time was certainly a lot of fun.
And last but not least, all the teachers tried a serenade on stage and they dared it just as playfully as the children.

The musical finale of this eventful school day was a body-percussion game with the children and teachers, which again brought real pep into the hall.
.