By Susanne Ganns
According to the motto: "If everyone sweeps at their own door, the city will soon be clean",  started at the beginning of December 2018, the 3rd and 5th grade students of the Nature School, who come from the village of Pawai,  a special service for their village.
They formed a team and collected plastic waste from the whole village, going from door to door and from street to street. They were very motivated and happy at work.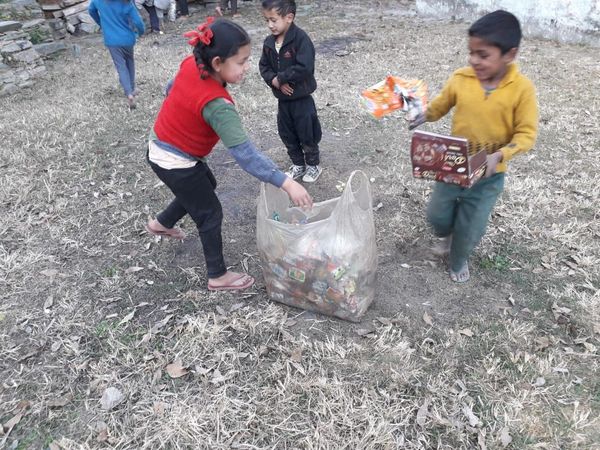 Special thanks to the class teacher Deepak of the 5th class, who regularly gives lectures about the importance of cleanliness in and around us and in this way created a knowledgeable ground and motivated the children in their hearts.
The children learn a lot about environmentally conscious behaviour and how important it is to reduce plastic and keep their environment clean in order to protect nature.
In addition, the social behaviour is further promoted by the project. The children support each other in the actions and deal with the topic more intensively with each other and carry this idea into their village and into the families. It can never start early enough to explain to children how to handle garbage properly and which causes a clean and pure environment in the outside also in the inside of the human being.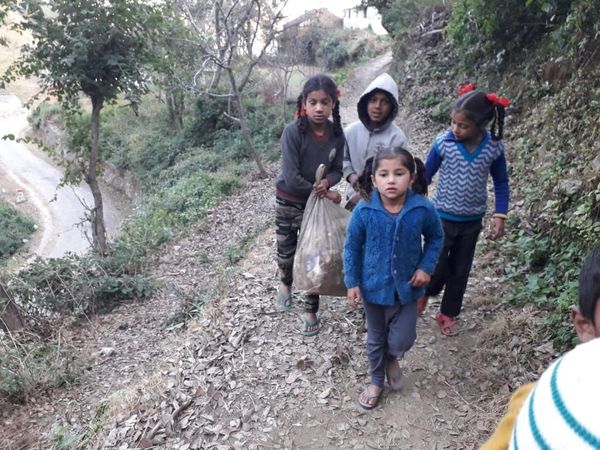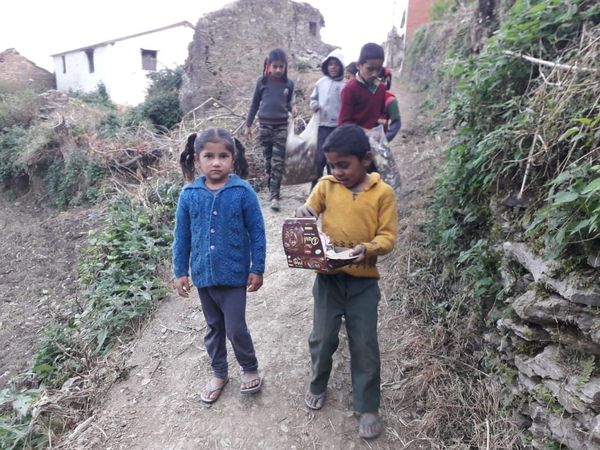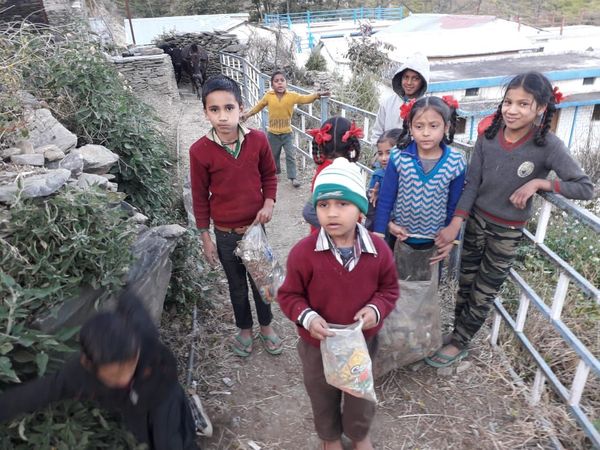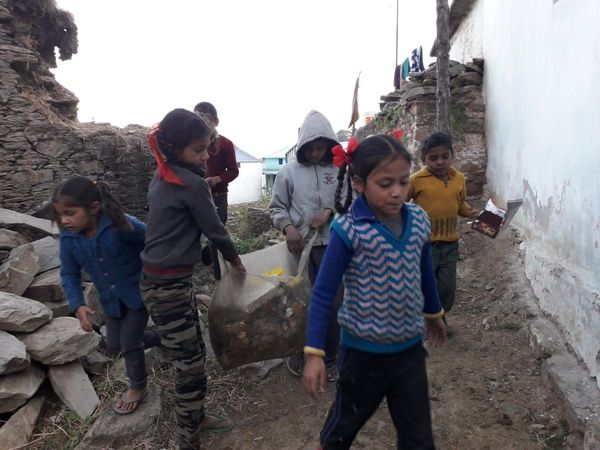 So this action will be a wonderful beginning and is looking forward to repetition, to which parents, neighbours and friends should also be invited.
Many thanks also to Gopal, the father of Siddharth and Pritam (also co-worker in the school), he also participated and sent us the photos.
"Knowledge is good, but wisdom is the best".